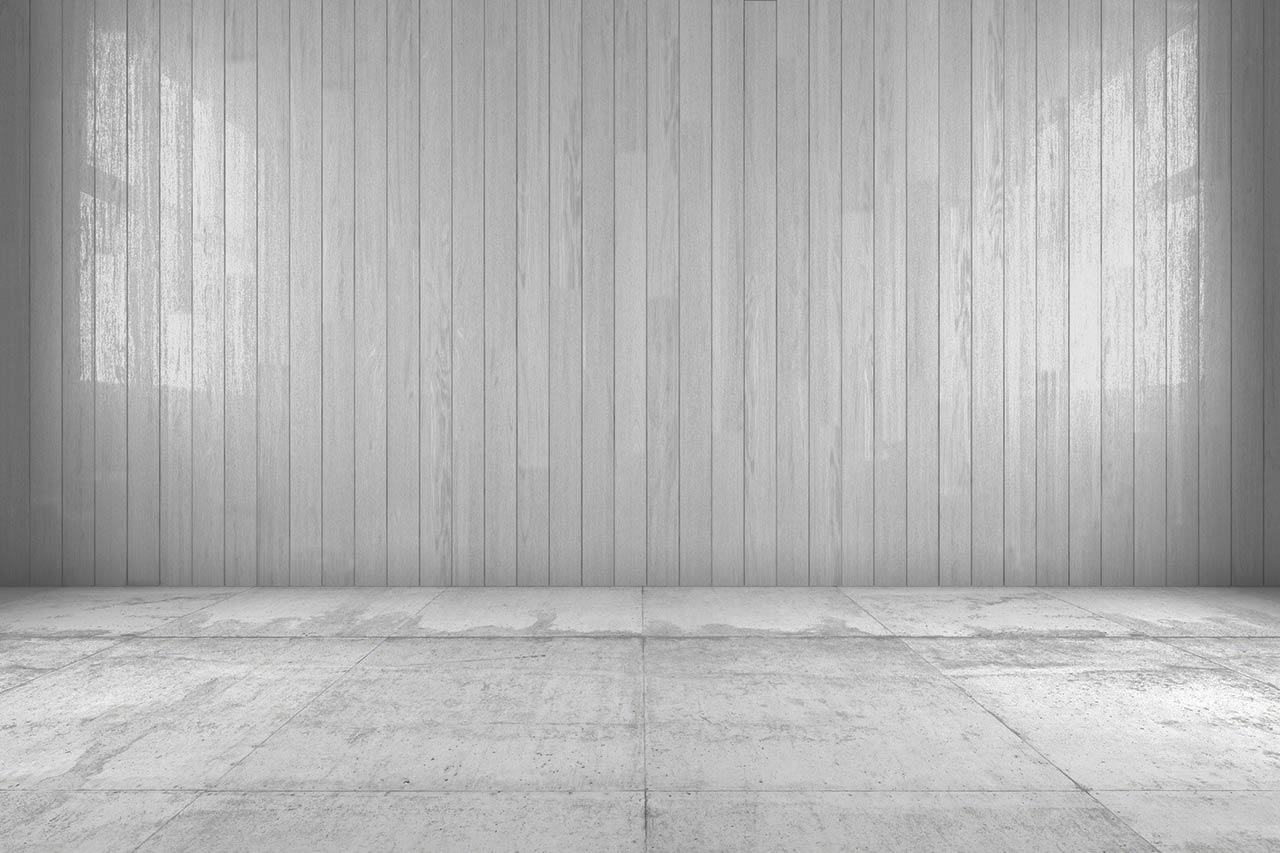 360° view
SCROLL TO CONTINUE
MOTOR
We only use motors built specifically for the self-production of energy with high quality standards and suitable for use 24/7. Each motor is purchased directly from the manufacture, which makes it possible for us to always guarantee an updated product with the best levels of performance and least consumption possible. Supply example with a Iveco motor.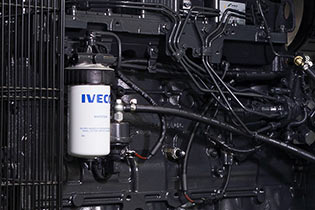 Control panel
Automatic/manual control panel, provided with a graphic display that not only provides a large quantity of data and measurements, but also represents a simple operator interface. Upon request, remote management and remote control systems can be installed for the electric generating set.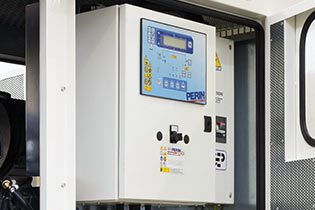 Sound-proofing
The soundproofed units must guarantee a high level of acoustic comfort and compliance with strict international standards. It is important for the sound-proofing levels to remain the same also after many years, and to guarantee the standard over time, we use sound insulating material with particular oil-proof membranes and micro-perforated galvanised plate internal protection.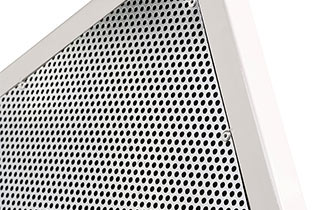 Handle – door frame – inspection window
The handle and door frame are made out of stainless steel, which guarantees a long life, also in humid and corrosive environments as well as the certainty that they will open even after long periods of inactivity. All handles have a key lock. An inspection window in composite material used to control the operation of the electric generating set without opening the doors.