Perin Generators Group has always invested in research and development, going beyond only producing electric energy. . We design and build stations for the production of electric and thermal energy via a cogeneration processes. Cogeneration plants also produce mechanical energy, transforming it into electric energy, as well as considerable quantities of heat that our plants can recover and use to heat or cool and for productive-industrial processes, for example in the agricultural sector, for sports facilities, hotels and in various industrial applications.
The developed cogeneration technologies make it possible to use various fossil fuels such as natural gas, fuel oil or non-fossil organic fuels such as biomass, synthetic biogas or other. This makes it possible to save energy in comparison to the separate production of electric energy with a power station and of thermal energy with a thermal power station.
The cogeneration plants currently in production start from 16KW with compact and very competitive units in a single block, with special parallel network panels up to 2,300KW for single modular units, with the possible of creating stations of up to 20MW (electric).
The technology developed and implemented in-house makes it possible to remotely monitor, control and provide on-line support for all the cogeneration plants equipped with our innovative management systems, permitting 360° support. This innovative system guarantees constant plant efficiency and highly qualified support for our customers, regardless of where the plant is located.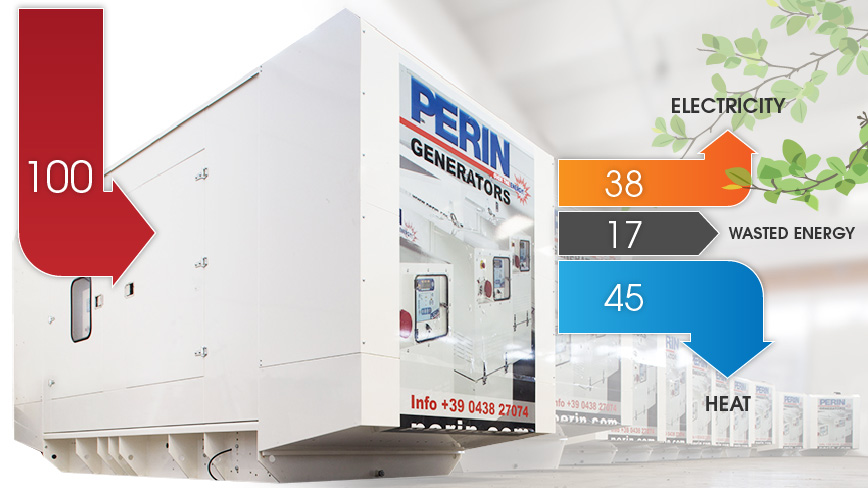 Model Gepi 800
---
Cogeneration electric generating set in silenced containers complete with parallel control panel and heat recovery system.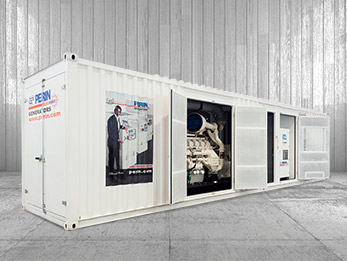 Electric power:

640 [KVA]

Frequency range:

50/60 [Hz]

Voltage range:

400 [V]

Power supply:

Diesel

Thermal power:

600 [kw]